Technicians Make It Happen.
We got our audience involved in a little easter egg hunt involving coded clues and missing image. We've wanted to play with coded puzzles for a long time and this project was a great way to get the users, and our own creativity, involved in something fun.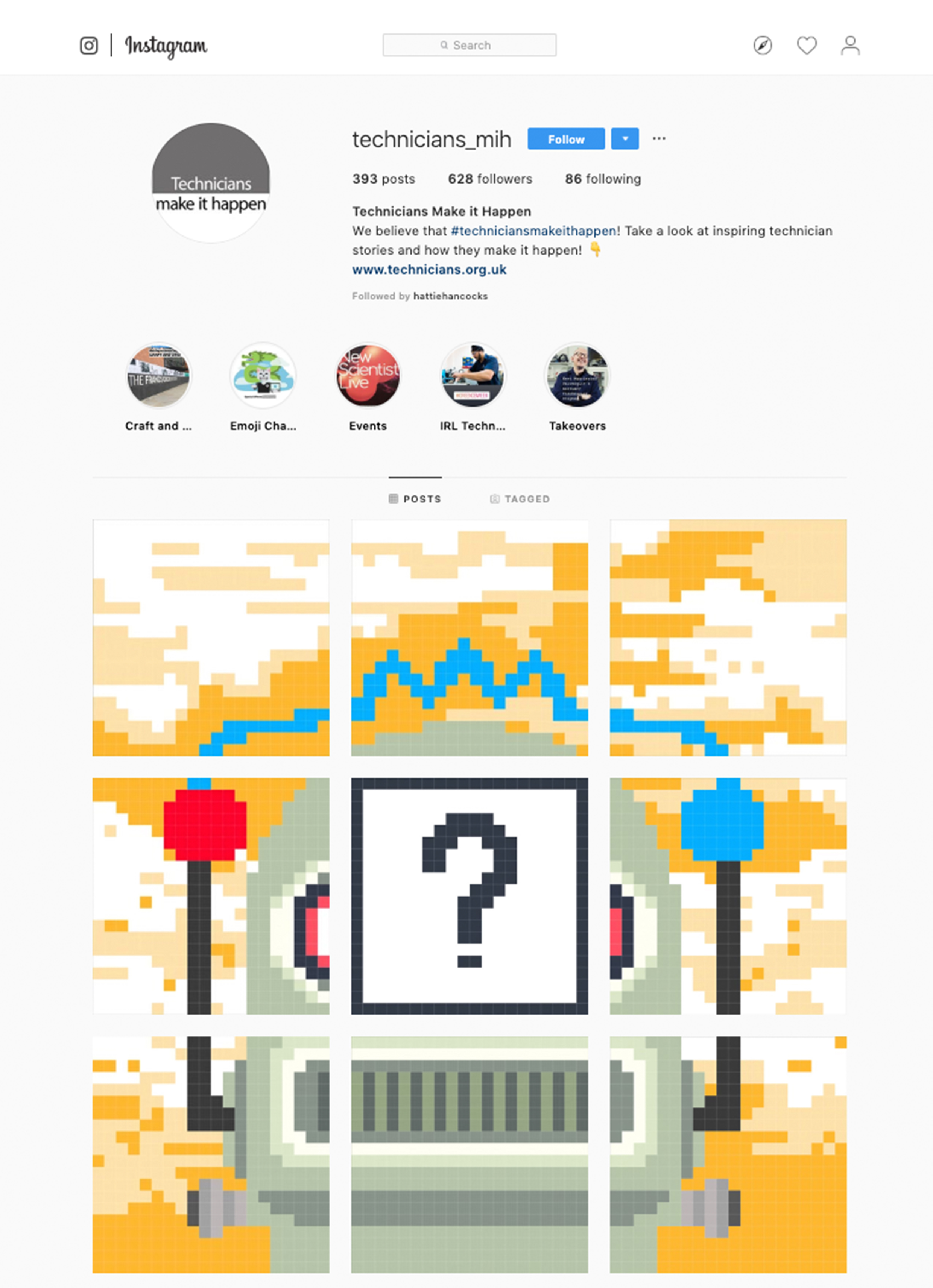 We were challenged with getting those interested in coding more engaged with the technicians programme. We had our users hunt for a piece of a missing robot. We posted a nine tile image that had a missing segment. We led them to our website where they had to search the source code for the robots face.